♫ Thursday, March 22nd, 2018
"Stop the Violence in our Schools and Community:
The tragic acts of violence impacting our schools and community has to come to an end! Also, I applaud the students and families participating in the March and keeping the dialogue in front of our elected officials and leaders to take action.
Therefore, I dedicate the song "Stop the Violence, Save our Sons and Daughters Today" to this effort. I wrote / recording this song at the height of gang activity sweeping SE Michigan and the impact on our youth. I pledge to continue to help in any way that I can in support of helping to make change.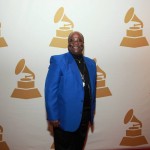 In closing a recommendation For the media :
Please feel free to use the track , I'm posting the SoundCloud link to the song
https://soundcloud.com/ritchie-l-coleman/stop-the-violence-save-our-sons-and-daughters-today
Be blessed, Rich Coleman