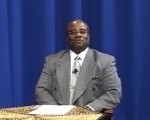 Rich Coleman & The Washtenaw Knights was formed in 1991 by leader Rich Coleman.
The concept of "prevention entertainment" has evolved with the groups' message of hope.
Rich Coleman, violence, drug prevention. The music performed and recorded provides alternatives to negative lifestyle  choices.
The Prevention Corner TV Show airing on Ann Arbor's CTN #17, SCTN #18 has focused on local/state/national resources for families and community. The show was aired on PAX TV #31, 2005-2006.